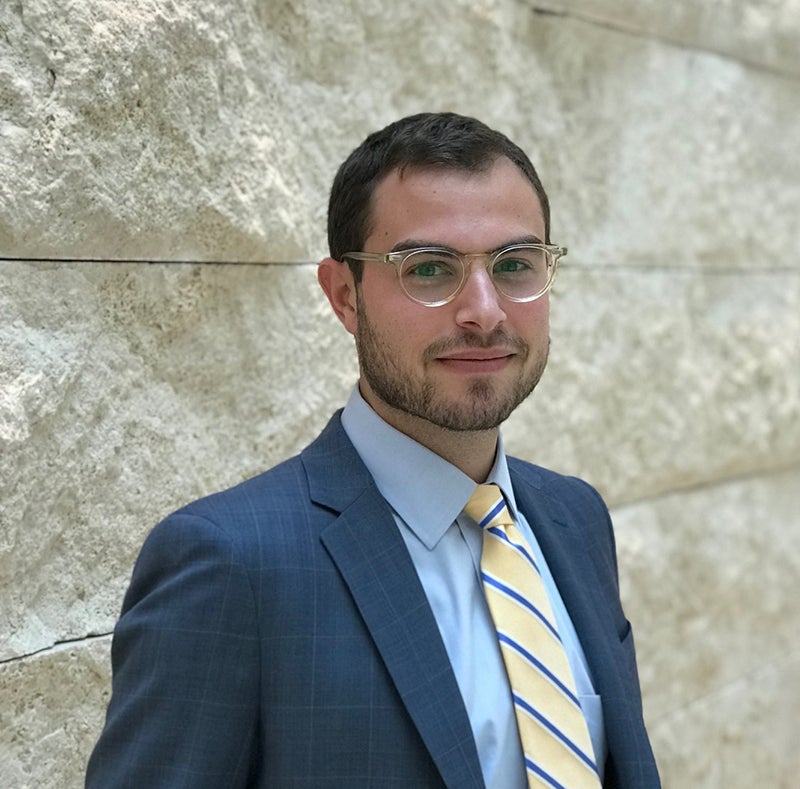 Elliott Ruvelson
Senior Director
Elliott Ruvelson serves as Senior Director of the U.S.-U.A.E. Business Council. Prior to joining the Business Council, Elliott served as a Fellow of SBD Advisors; now ITC Global Advisors, a boutique Washington, D.C. based strategic consulting firm. At SBD, Elliott worked directly with public sector clients as well as multinational technology firms and nongovernmental organizations engaged with the U.S. Government.
Previously, Elliott served as a fellow with the Israeli Ministry of Finance's debt management unit (DMO), where he helped issue foreign currency denominated sovereign bonds on behalf of the Government of Israel. In this role, he also served as an English language communications specialist in the Office of the Accountant General.
Elliott holds a bachelor's degree in Art History from Colby College and a master's degree in International Relations and Economics from The Johns Hopkins School of Advanced International Studies (SAIS), where he studied Energy, Resources and Environmental Policy and Middle East Studies. Elliott has lived in both Jerusalem and Istanbul and speaks Hebrew fluently.
Contact
eruvelson@usuaebusiness.org
U.S. Office
(202) 863-7285
About