Event Invitation: 2016 AUSA U.S.-U.A.E. Defense Industry Reception
Event Date: October 04, 2016
Event Location: U.A.E. Embassy Washington D.C.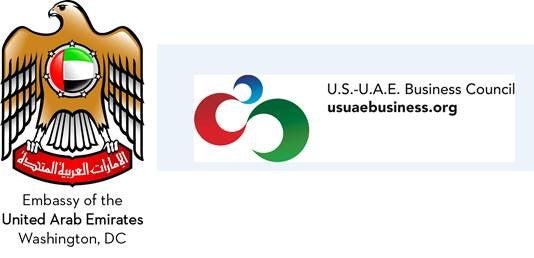 The U.S.-U.A.E. Business Council, in partnership with the Embassy of the United Arab Emirates in Washington, DC, is pleased to cordially invite you to a U.S.-U.A.E. Defense Industry Reception, taking place Tuesday, October 4, 2016, at the U.A.E. Embassy in Washington, D.C., on the margins of the 2016 Association of the United States Army (AUSA) Annual Meeting & Exposition.
This co-hosted reception will honor key visiting representatives from the U.A.E. government and defense industry attending the AUSA annual exhibition and meetings, such as Mubadala Aerospace, Tawazun, International Golden Group (IGG), Emirates Defense Technology (EDT), NIMR Automotive, Emirates Defence Industries Company (EDIC), and others.
To attend the U.A.E. reception, please provide your RSVP to Mr. David Greenhalgh at dgreenhalgh@usuaebusiness.org or call +1 202 863 7280.
Additional details on how to register and attend the AUSA Exhibition can be found below.
—

Held every October in Washington D.C., the AUSA Annual Meeting & Exposition is one of the largest land warfare expositions and professional development forums in the world. The Annual Meeting consists of informative presentations, panel discussions on pertinent military and national security subjects, workshops and important AUSA business meetings. The three day event also includes over 500 industry and military exhibits occupying over 250,000 net square feet of exhibit space. Presentations on the state of the Army and related defense subjects are given by the Secretary of the Army, the Army Chief of Staff and other senior Army and Department of Defense representatives.
Each year over 26,000 attendees, including senior leaders from the Army, DoD and congress, as well as foreign dignitaries participate in the Annual Meeting. The event provides a unique opportunity to showcase defense industry products and services to key Army and DoD decision-makers, discover new developments in defense technology and meet with colleagues from the world-wide defense community.
This year's AUSA Annual Meeting & Exposition will take place October 3-5, at the Walter E. Washington Convention Center in Washington, DC.
To learn more about the AUSA Annual Meeting & Exposition and to register for the conference, please click HERE.
Back to Events