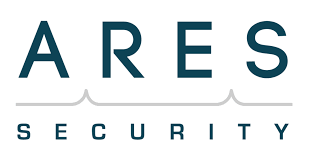 Since 1999, Ares began developing the AVERT solution, with the support of the US Department of Defense, Ares' mission has been to provide solutions that safeguard your critical assets from the world's dynamic threat environment.
On October 1, 2012, ARES Security Corporation was officially established as a stand-alone company to deliver the AVERT solution to our existing government clients while investing in future technologies and growing our commercial security market.
In 2013, ARES Security Corporation acquired a majority ownership interest in The Mariner Group, a company that provided advanced situational awareness solutions to ports and other critical infrastructure.
ARES Security Corporation provides solutions that ensure homeland security and business continuity against an entire range of risks that jeopardize people, revenue and operations. Ares continuously advances their portfolio by evaluating best-in-breed technologies and developing new innovative solutions. This translates into consistent, enhancement-rich versions of their software and new solutions that help tackle their customers' most difficult security issues. Their vision is to become the leading provider of advanced situational awareness and risk management software worldwide.
Ares Security Corporation