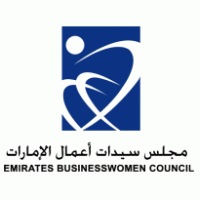 The role of the working woman in the United Arab Emirates has grown considerably recently, particularly in the trade and investment fields, despite all the difficult circumstances that have hampered the development of businesswomen and their participation in certain works that have been exclusively done by men only.
This has stressed the necessity to adopt the idea of supporting woman's affairs as well as the fields of her commercial and investment work and exerting diligent efforts to help her, not only because she is a businesswoman but also because she represents a major and efficient contribution to the national economy, the development of which has become a direct duty and responsibility of U.A.E. citizens in a bid to keep pace with the changes taking place worldwide.
On top of the list of those who have called for encouraging and supporting women in the U.A.E. come President His Highness Sheikh Zayed Bin Sultan Al Nahyan and his wife Her Highness Sheikha Fatima Bint Mubarak, Chairwoman of the Women Association.
Most importantly, the members benefit from developing relations at the level of individuals and establishments and this is highly important for developing relations for the growth of all fields thanks to the woman's special abilities and skills of establishing and strengthening public relations.
This, in turn, will undoubtedly lead to a high level of quality and efficiency
The Emirates Business Women Council