U.A.E. Drones for Good Award and Robotics & AI for Good Award 2016/2017
Event Date: October 31, 2016
Event Location: Global
The U.S.-U.A.E. Business Council is pleased to support and direct your attention to the U.A.E.'s Drones for Good Award and the AI & Robotics Award for Good.  Under the patronage of H.H. Sheikh Mohammed Bin Rashid Al Maktoum, Vice President, Prime Minister of the U.A.E. and Ruler of Dubai, the awards will recognize the most innovative, implementable prototypes of drones and robotics designed to improve people's lives with the aim of creating a hub and platform for robotics innovators from around the world.
Teams can be comprised of individuals, groups, universities, or companies. Each team must nominate a project leader and can submit up to three entries. Teams can consist of as many members as they require, however only four members of each team will be eligible for sponsored travel if selected for the semi-finals.
Participants are required to register for the awards and submit their videos and proposals using online submissions.
The winner for the international competition will receive an award for $1 million!
Registration for Drones for Good Award click here: http://www.dronesforgood.ae/enter-now
Registration for Robotics & AI for Good Award click here: http://www.roboticsforgood.ae/enter-now
Final date for registration is October 31, 2016.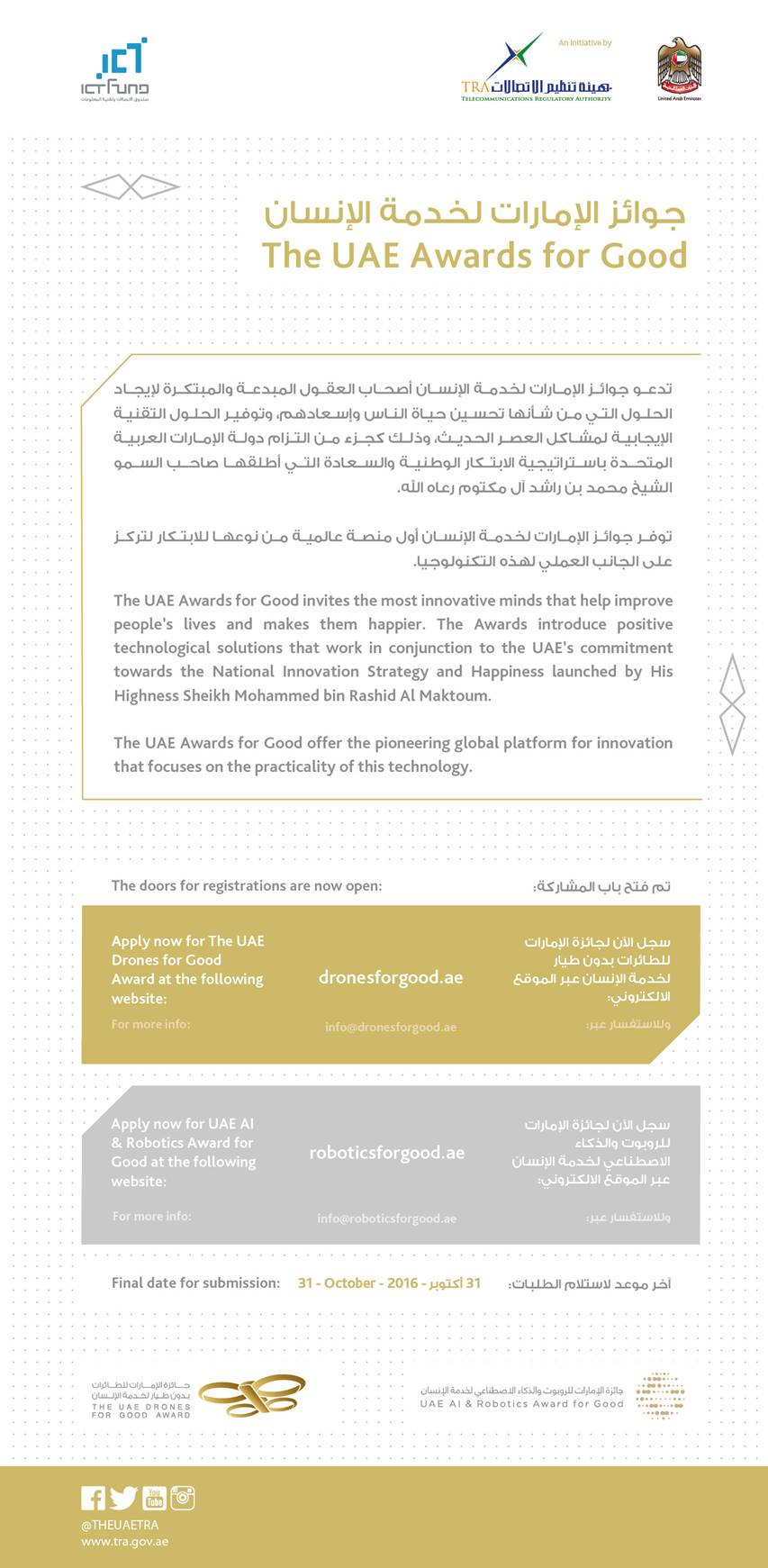 Back to Events