U.S. Tech Mission Delegates Visit Dubai and Abu Dhabi
October 18, 2018
The U.S.-U.A.E. Business Council concluded a week-long tech trade mission in Dubai and Abu Dhabi on the sidelines of the 38th GITEX Technology Week and GITEX Future Stars. This mission was a U.S. Department of Commerce-certified trade mission organized in conjunction with the Discover America Festival.
This mission provided key U.S. technology companies, including Accenture, Access Partnership, Cisco, Facebook, Google, Honeywell, IBM, K&L Gates, Mastercard, Parsons Corporation, PayPal, SAS Institute, Visa, and VMware, with an opportunity to engage senior Emirati government officials as well as U.A.E.-based private sector technology companies and venture capital firms.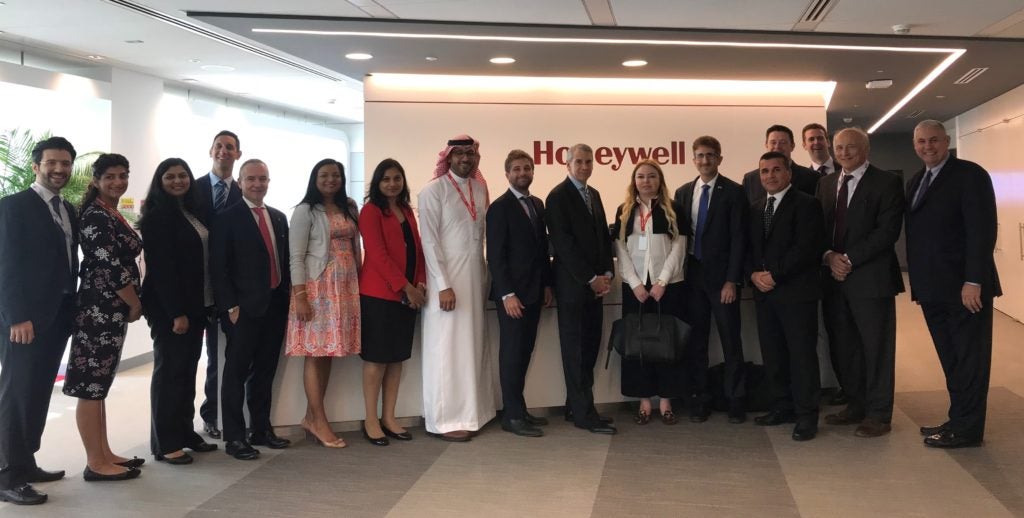 The mission began on October 14th with a morning briefing by Consul General Philip Frayne, U.S. Consul General in Dubai, Shakir Farsakh, Principal Commercial Officer in Dubai, and Dayle Carden, Chief Political and Economic Officer at the U.S. Consulate in Dubai, at the Honeywell Technology Center. This briefing provided the delegation with an overview of the overall U.S.-U.A.E. bilateral relationship with a focus on the technology and investment sectors.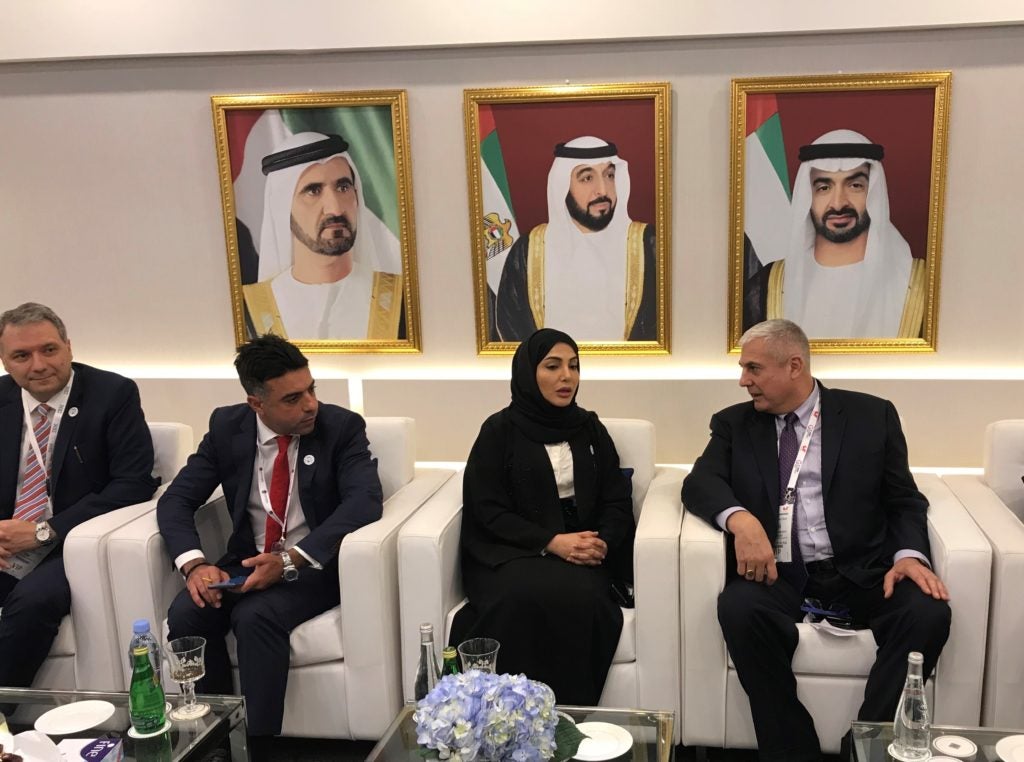 Following the briefing, the delegates visited GITEX to meet with Her Excellency Dr. Rouda Saeed Al Saadi, Director General of the Abu Dhabi Smart Solutions and Services Authority (ADSSSA), to learn more about Abu Dhabi's latest initiatives and how U.S. companies can assist by providing cutting-edge products and services.


On October 15th, the delegation met with Mr. Abdul Aziz Al Jaziri, CEO and Chief of Projects at Dubai Future Foundation, Mr. Saeed Al Falasi, Executive Director-Platforms of the Future, and senior executives from Dubai Future Accelerators.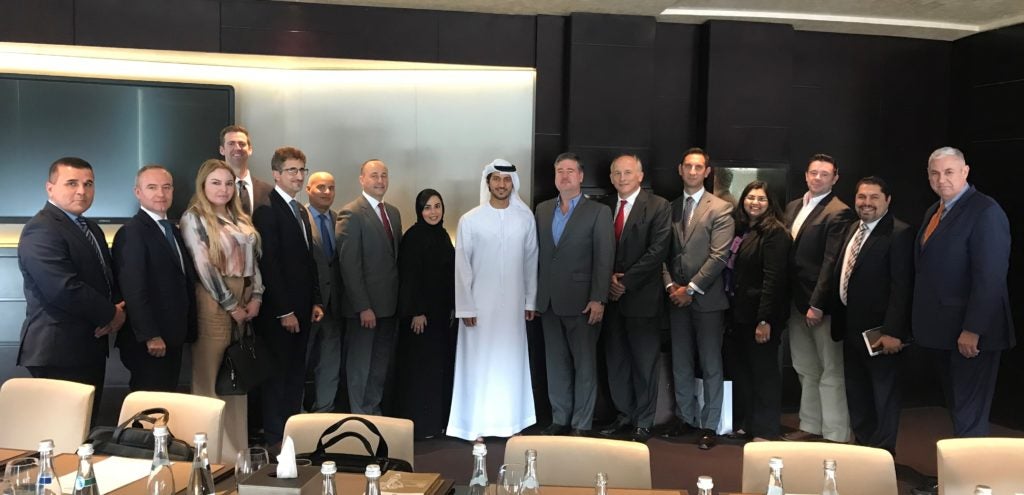 Later, His Excellency Juma Muhammed Al Kait, Assistant Undersecretary for Foreign Trade Affairs at the U.A.E. Ministry of Economy, discussed a range of policy issues affecting U.S. companies operating out of the U.A.E.
The delegation concluded the day at Wamda Capital, the leading multi-stage venture capital firm in the MENA region, and Careem, the leading ride-hailing app in MENA, Pakistan, and Turkey. The delegates were impressed by many of Wamda's portfolio companies including Lunch:On, a Dubai-based startup that partners with popular gourmet restaurants to deliver lunches to office workers each morning at a set time and Mumzworld, the first and largest online shopping site in the Middle East for mother, baby, and child, servicing the U.A.E. and the Gulf.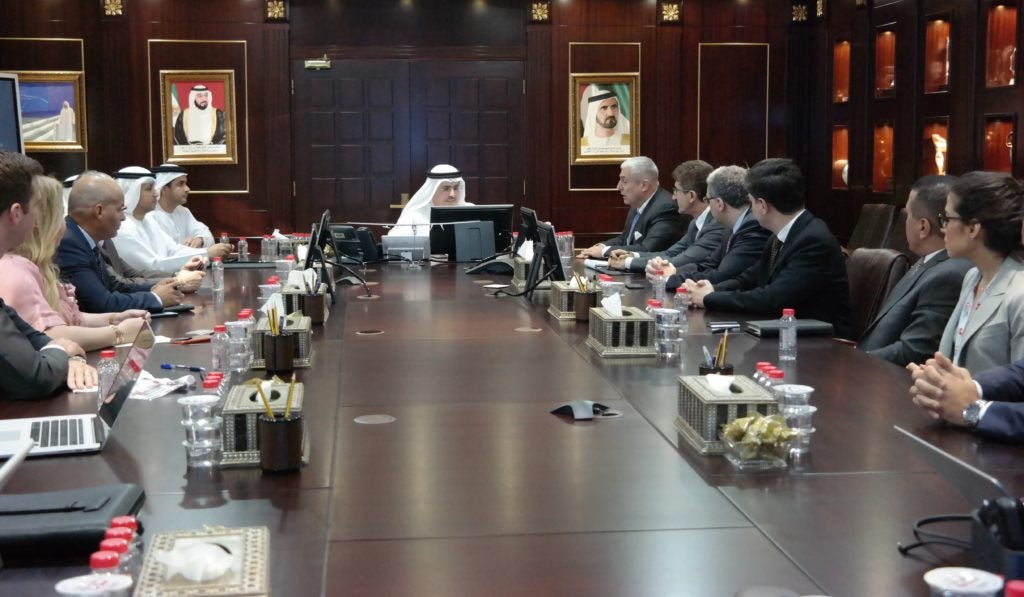 On October 16th, the delegation met with His Excellency Saeed Mohammed Al Tayer, Managing Director and CEO of Dubai Electricity and Water Authority (DEWA), and his team to discuss solutions to challenges DEWA faces in delivering world class electric and water services.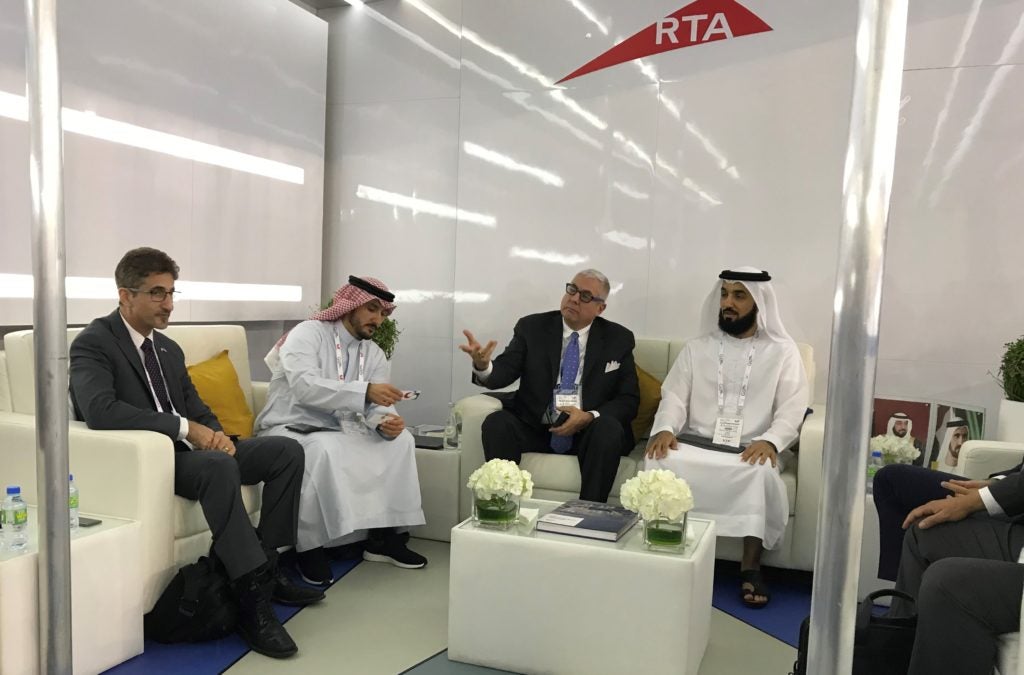 Later, Mr. Abdulaziz Al Falahi, CEO of Corporate Support Services at the Road and Transportation Authority (RTA), met the delegates to discuss RTA's latest initiatives and challenges they are currently facing.
Following this meeting, the delegates engaged with Injazat Data Systems, a Mubadala Investment Company subsidiary,  to better understand its latest cloud based application developments and recent developments regarding the Health Information Exchange in Abu Dhabi.
The delegation also visited AstroLabs, a Dubai-based Google for Entrepreneurs tech startup company that has provided assistance to over 100 companies in its first year of operations.

On October 17th, the delegation traveled to Abu Dhabi to engage senior executives at Masdar, a Mubadala company, and to visit Mubadala headquarters and meet with Mr. Khaled Al Qubaisi, Investment Committee, Chief Executive Officer, Aerospace, Renewables & ICT and Mounir Al Barakat, Executive Director of Mubadala ICT at Mubadala Investment Company.
Mr. Barakat provided an overview of a few of Mubadala's profile companies including Injazat Data Systems, Yahsat, and Thuraya. He also discussed Mubadala's willingness to partner directly with U.S. technology companies. Delegates had an opportunity to engage Mr. Al Qubaisi on collaborative partnerships to assist Mubadala's core infrastructure development business.
The delegates also had an opportunity to visit two highly regarded free zones in Abu Dhabi. twofour54, the leading media free zone in the region, and Abu Dhabi Global Market, a leading financial free zone in the region.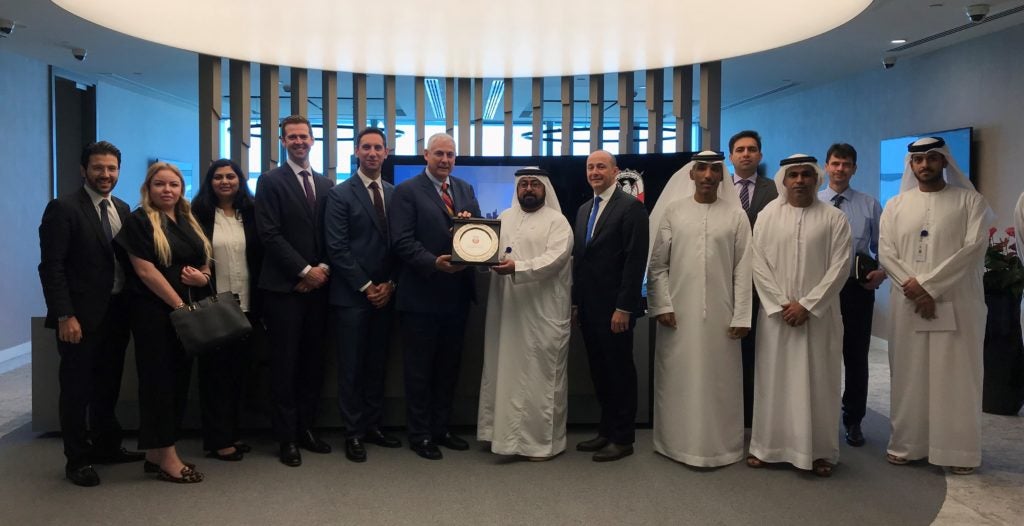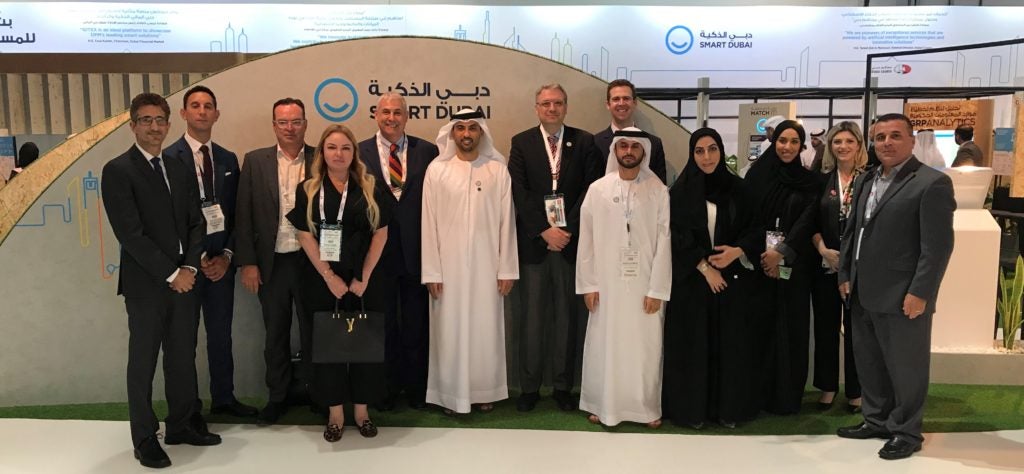 Before concluding the mission on October 18th, the delegates visited H.E. Mohammed bin Jarsh, Undersecretary at the Department of Energy – Abu Dhabi (DOE), to understand its latest directives and mission after its rebranding and separation from the operating companies. The DOE, formerly known as the Abu Dhabi Water and Electricity Authority, will on focus policy, strategy, and regulations.
The delegates returned to Dubai for a final meeting with Mr. Wesam Lootah, Chief Executive Officer of Smart Dubai, and his team. He provided a brief tour of Smart Dubai's latest offerings before engaging with delegates on  various avenues of partnership.
Back to News