Water, Energy, Technology & Environment Exhibition (WETEX) 2016
Event Date: October 04, 2016
Event Location: Dubai International Convention and Exhibition Centre, U.A.E. Zabeel Halls 1-8
The U.S.-U.A.E. Business Council is pleased to support and direct your attention to the upcoming Water, Energy, Technology & Environment Exhibition (WETEX) 2016, hosted by the Dubai Electricity & Water Authority (DEWA), and taking place October 4-6, 2016, at the Dubai International Convention and Exhibition Centre (DICEC) in Dubai, United Arab Emirates (U.A.E.).  To participate, please consult the information below.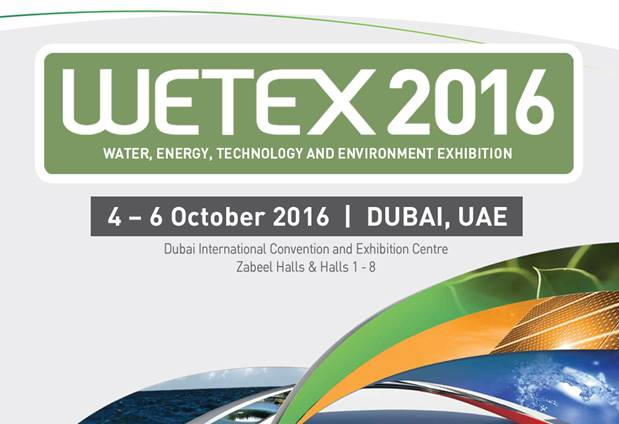 Formed under the directives of HH Sheikh Mohammed bin Rashid Al Maktoum, Vice President and Prime Minister of the U.A.E. and Ruler of Dubai, and under the patronage of HH Sheikh Hamdan bin Rashid Al Maktoum,Deputy Ruler of Dubai, Minister of Finance, and President of DEWA, WETEX attracts every year thousands of exhibitors and visitors and serves as a meeting point for experts and specialists in diverse sectors, especially energy, water, and environment conservation, as well as green buildings and oil and gas.
Thanks to Dubai's position as a global hub for trade, finance tourism and green economy, WETEX has attracted major companies and organizations. Last year, over 1600 exhibitors and over 23,000 visitors attended WETEX, making it the largest of its kind in the region. WETEX has gained importance as an international pageant which displays modern technology and brings under one umbrella various manufacturers, decision makers, executives andclients offering them opportunities for establishing new alliances and strengthening business ties.
—
To register as an exhibitor at WETEX 2016, click HERE.
 To register as a visitor at WETEX 2016, click HERE.
 To consider sponsorship packages at WETEX 2016, click HERE.
Back to Events