Al Tamimi & Co. Hosts U.S.-U.A.E. Business Council Financial Services Policy Group Meeting in Dubai
September 7, 2017
On Thursday, September 7th, Al Tamimi & Co. law firm hosted the U.S.-U.A.E. Business Council's latest Financial Services Policy Group Meeting.  Mr. Omar Omar, the firm's Partner and Head of Transport & Insurance led the committee in a robust discussion on the current political crisis in the Gulf and its effects on business, both within the U.A.E. specifically and the wider region.  Mr. Omar offered practical advice for how U.S. businesses can remain compliant with current local policy regarding bans being implemented by the various parties to the dispute, as well as with U.S. and international law.  Danny Sebright, President of the U.S.-U.A.E. Business Council, added to the discussion by outlining the implications of the crisis from a political risk perspective and its impact on the U.S.-U.A.E. bilateral trade and investment relationship more broadly.
Following the committee's discussion on the Gulf crisis, ADGM's Financial Center Development Director, Mr. Steve Barnett, provided attendees with a comprehensive review of recent activity and updates from ADGM, as well as ADGM's aims for Abu Dhabi and how U.S. businesses can benefit from the Free Zone more broadly.
The U.S.-U.A.E. Business Council's Financial Services Policy Group is comprised of a range of companies from within the wider financial services sector and related industries and meets on a quarterly basis.  Issues before the committee include effective ways in which the U.S.-U.A.E. Business Council can address such issues as GCC & U.A.E. VAT & excise tax initiatives, netting and enforceability in the U.A.E. and in the Gulf region at-large, as well as discussions over consolidation efforts within the banking sector, institutional investment promotion, venture capital, and entrepreneurship within the U.A.E.
Please contact Mr. Alexis Serfaty at aserfaty@usuaebusiness.org or call +1 202 863 7290 for more information on the Committee and how to join.
For your reference, information about Al Tamimi & Co. can be found below.
—
Al Tamimi & Co.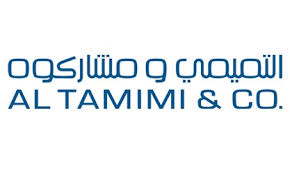 Al Tamimi is the largest and most dynamic non-affiliated law firm in the Middle East with 17 offices across 9 countries and comprising 330 Fee Earners (partners are included).
Over the years we have advised, and continue to support, government, government-owned entities, local, regional and international companies, banks and financial institutions along with both international and regional law firms.
Our core strength is our people and the diversity of their experience and local knowledge. Our reputation for excellence and regional experience extends beyond our network of offices in Bahrain, Egypt, Iraq, Jordan, Kuwait, Qatar, Oman, Saudi Arabia and the United Arab Emirates.
As a firm, our ability to practice local law in each of these jurisdictions – and the ability of each of our licensed litigators to have rights of audience before local courts – is a unique strength that truly sets us apart from our competitors.
But more importantly, our strength comes from our clients' trust that we will give them the quality of service that they deserve. It's our business to find creative and commercial legal solutions whilst focusing on making the law work for you.
Website: http://www.tamimi.com/en
Back to News