The U.S.-U.A.E. Business Council has championed Expo 2020 Dubai since Dubai first announced its intention in 2011 to bid on Expo 2020. The Business Council, its Board of Directors, and its member companies have been and continue to be vocal supporters of this important project, having worked tirelessly to build awareness and garner support for the World Expo to be hosted in Dubai. Following its year-long postponement, Expo 2020 Dubai will run from October 1st 2021 to March 31st 2022.
After the 2013 announcement that Dubai would be the 2020 host, the Business Council became Chair of the Expo 2020 U.S. Standing Committee, which interfaced with U.S. and U.A.E. government authorities on Expo 2020 and advocated for opportunities and partnerships between American and Emirati entities hoping to participate in the Expo. The Business Council helped disseminate timely information about Expo 2020 Dubai and associated commercial opportunities and created meaningful engagement opportunities between businesses and Expo leadership in the U.A.E. At the same time, the Business Council helped raise awareness of Expo 2020 and associated commercial opportunities in the United States by hosting a series of Expo 2020 roadshows.
In addition to its collaboration with Expo 2020 leadership, the Business Council worked closely with the U.S. government across two separate Administrations to support the establishment of a USA Pavilion at Expo 2020. In October of 2017, the U.S. Secretary of State formally signaled the U.S. government's intent to participate at Expo 2020 Dubai.
As Expo 2020 Dubai approaches, the Business Council continues to work with its member companies, the U.S. Government, and the U.A.E. Government to maximize U.S.-U.A.E. partnerships and U.S. corporate participation at Expo 2020 Dubai and the USA Pavilion. Each thematic week, the Business Council will showcase the best in American enterprise by hosting member companies for roundtable luncheon discussions featuring esteemed business and thought leaders. These events will take place in the USA Pavilion. In addition, the Business Council will support trilateral U.S.-U.A.E.-Israel programming, organize Expo 2020 Thematic Business Forum Panels, and host events at the Expo 2020 Dubai site, including a Dubai Airshow reception.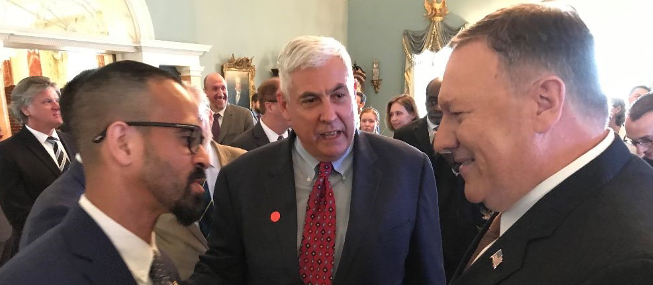 From L to R: Mr. Saud Al Nowais, Commercial Attaché, U.A.E. Embassy, Mr. Danny Sebright, President, U.S.-U.A.E. Business Council, and Former U.S. Secretary of State Michael Pompeo
In recent years, the Business Council organized or supported the following Expo-related events: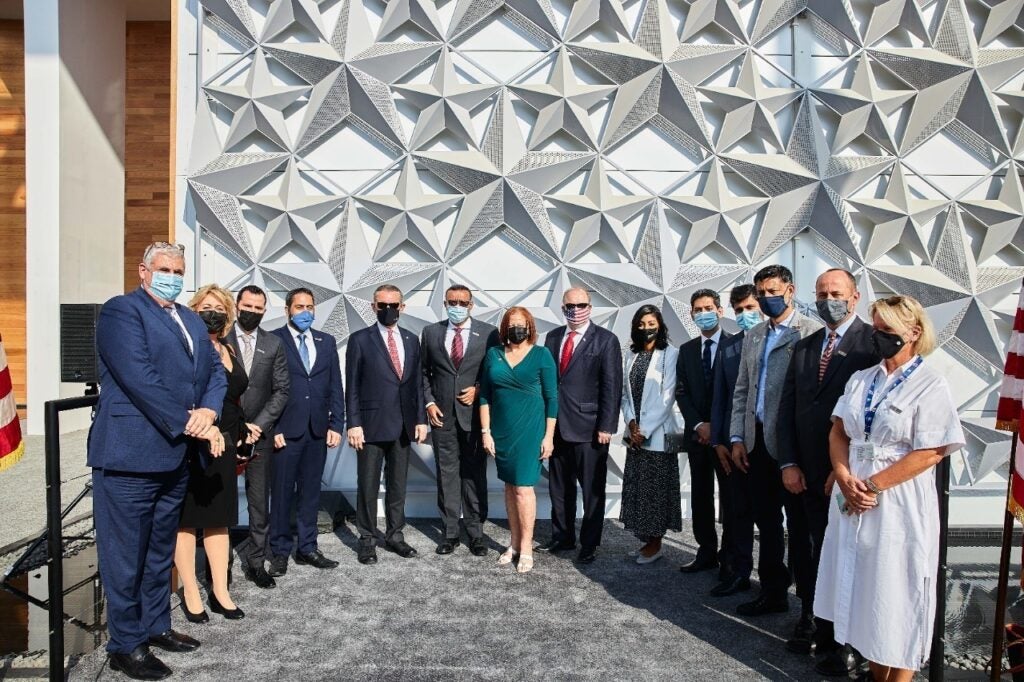 Danny Sebright, President of the U.S.-U.A.E. Business Council attends the November 2020 USA Pavilion Handover Ceremony