Yousef Al Otaiba​, Ambassador of the U.A.E. to the U.S.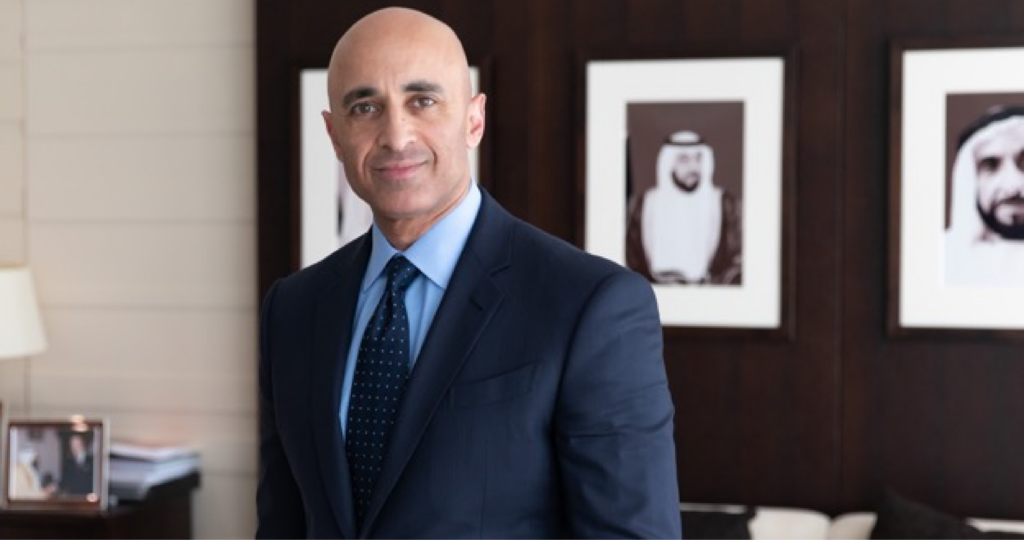 Yousef Al Otaiba serves as Minister of State and Ambassador of the U.A.E. to the U.S., at the U.A.E. Embassy in Washington, D.C.
Prior to his role as Ambassador, Al Otaiba worked directly under H.H. Sheikh Mohamed bin Zayed Al Nahyan, the current President of the U.A.E. Throughout his career Ambassador Al Otaiba has prioritized preserving and further strengthening ties between the U.A.E. and the U.S. As U.A.E. Ambassador to the U.S., he has focused on security, trade and investment, philanthropy, inclusion and diversity, humanitarian relief and regional peace. His diplomacy helped deepen bilateral cooperation, including expanding trade and investment, achieving the U.S.-U.A.E. 123 Agreement for peaceful nuclear cooperation and establishing the first-ever U.A.E.-U.S. strategic dialogue.
In addition to his role as Emirati Ambassador, Yousef Al Otaiba holds board memberships with the Harvard Kennedy School's Center for Public Leadership, the Board of Trustees for the American University in Cairo, and the Special Olympics Board of Directors.
Ambassador Al Otaiba graduated from Cairo American College before moving to America to study at Georgetown University and National Defense University.
Social Media Links
U.A.E. Embassy in Washington, D.C.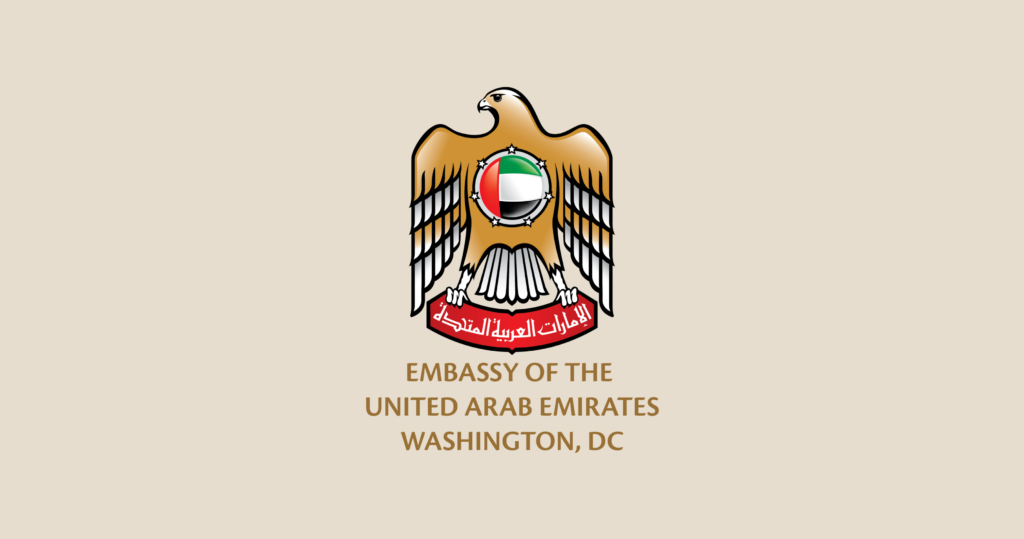 The U.A.E. Embassy in Washington, D.C. is the chief diplomatic mission of the U.A.E. to the U.S., led by Ambassador Yousef Al Otaiba. The U.A.E. has been the top U.S. export market in the MENA region for thirteen consecutive years and a significant partner in trade and investment for decades. Officials from the U.A.E. have worked closely with the U.S. government to advance security and economic development in sectors like clean energy, aviation, technology, and infrastructure. Their shared vision has led to a prosperous trade relationship that has evolved to support innovation and prosperity in the Middle East and around the world.
Under Ambassador Al Otaiba, the U.S. holds one of the largest trade surpluses with the U.A.E., and infrastructure projects across the U.A.E. support billions in U.S. exports every year. This bilateral trade partnership has thus created numerous job opportunities in the U.S. These numbers are a result of strong bilateral ties and a mutual commitment to investing in cultural and educational exchanges that address challenges facing both countries and many others worldwide. In recent years, the U.A.E. and the U.S. have worked to promote climate action, sustainable energy, and food security through agreements like I2U2, the Partnership for Accelerating Clean Energy (PACE), the Agriculture Innovation Mission for Climate (AIM for Climate), and more. The U.A.E. Embassy continues to support these initiatives and other campaigns like UAE USA United to promote a better future for all.
Social Media Links