The U.S.-U.A.E. Business Council hosted His Excellency Yousef Al Otaiba, U.A.E. Minister of State and Ambassador of the United Arab Emirates to the United States of America, for a  roundtable luncheon with key leaders of the U.S. business community on the 23rd of April in Washington, D.C.
This event is part of an ongoing series of intimate discussions with Ambassador Al Otaiba organized by the Business Council, providing a select group of senior executives with an opportunity to learn about the U.A.E.'s strategic priorities for 2019, and directly engage the Ambassador regarding matters of mutual interest to the U.S.-U.A.E. relationship.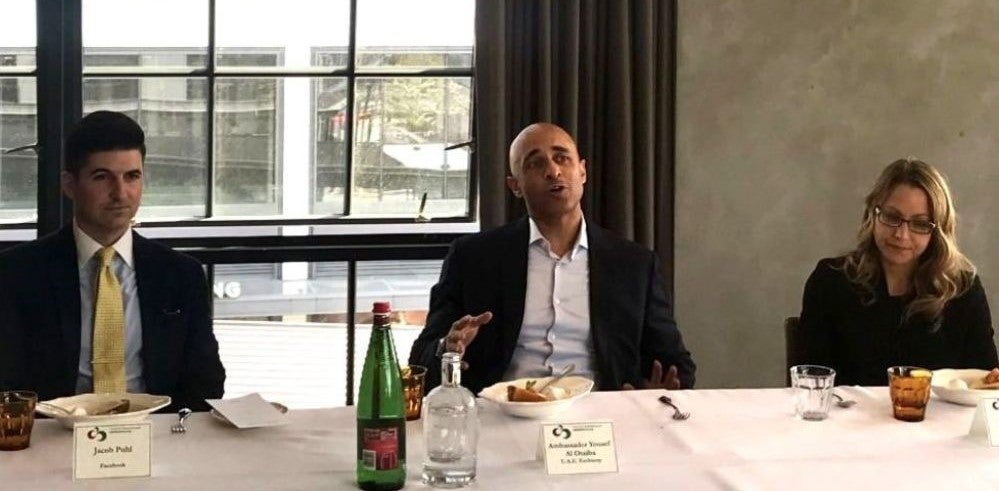 Pictured: Ambassador Yousef Al Otaiba addresses the invited guests
Danny Sebright, President of the U.S.-U.A.E. Business Council, provided brief opening remarks before introducing Ambassador Al Otaiba to the assembled guests. Mr. Sebright lauded Ambassador Al Otaiba for his steadfast support of U.S.-U.A.E. economic and strategic relations, and thanked him for his considerable support for the U.S.-U.A.E. Business Council.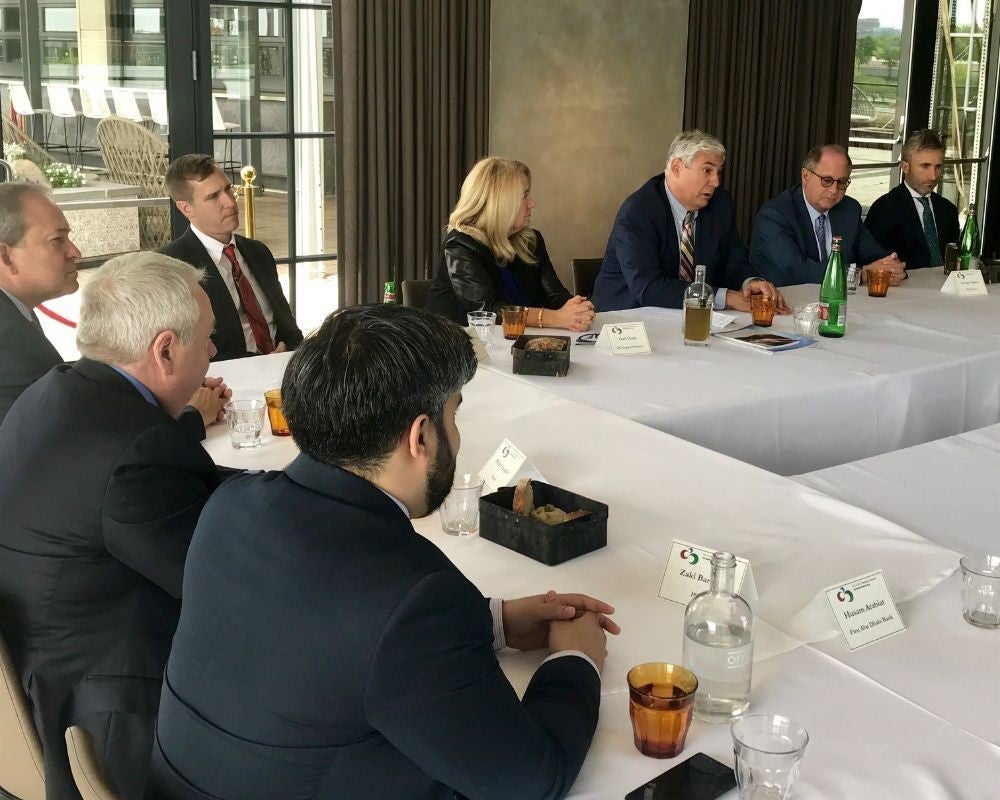 Pictured: U.S.-U.A.E. Business Council President Danny Sebright addresses the invited guests
Ambassador Al Otaiba then detailed the U.A.E. Embassy in Washington's public diplomacy strategy, and the importance of strong U.S.-U.A.E. trade cooperation. Emphasizing the importance of bilateral commercial ties, the Ambassador highlighted recent trade figures from the U.S. Department of Commerce, including the $24.5 billion in total bilateral trade recorded in 2018, making the U.A.E. the U.S.'s largest trade partner in the Middle East and North Africa (MENA) region for the tenth consecutive year. The Ambassador also discussed current events in the Middle East region, including Iran and the war in Yemen.
Closing the event, Mr. Sebright thanked Ambassador Al Otaiba and the distinguished guests for the meaningful discussion, and their shared commitment to supporting U.S.-U.A.E. bilateral ties.